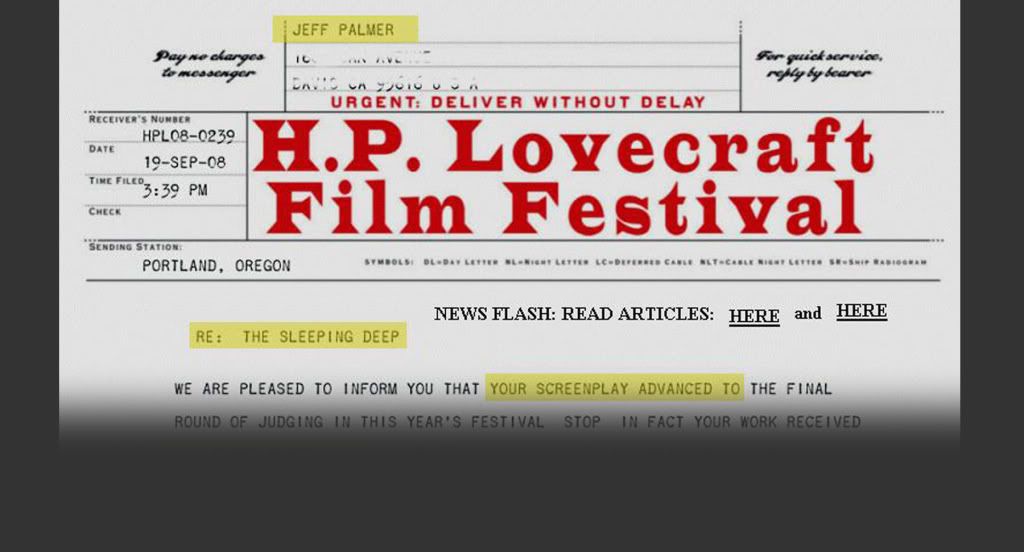 By Mike Gillis
Since we're following a bit of a Halloween theme this week, we didn't want to let the festivities pass without a mention of our friend Jeff Palmer over at
flicker pictures
. Earlier this month, Jeff's screenplay, "
The Sleeping Deep
" took top honors for best screenplay at the H.P. Lovecraft Film Festival in Portland, Orgeon. Jeff is keeping his script close to the vest for now, but you can check out some excerpts and see some
photos
at Jeff's site. Congratulations and Yog-Sothoth! There's a story
here
in Foster's Daily Democrat.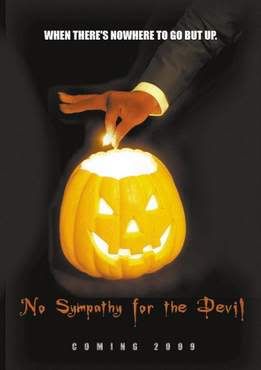 Not in time for Halloween this year, but frightening nonetheless, is our friend Bill Bourdon's decision to
sell his soul
to get his latest project off the ground. Bill is looking for other souls to sell as his film, "
No Sympa
thy for the Devil
" fires up early next year. You can read about Bill's deal with the devil at the
Boston Herald
or at Bill's
site
.
Freddie Catalfo
, whose short film "
The Norman Rockwell Code
," won some deserved praise a few years back, continues to move ahead with a feature-length version. A reading of the script is planned for this week.
Lastly, if you haven't seen the link at the top of the page to the
Halloween party this Friday
, please check it out now. In addition to music and food, some of Roundtable Pictures' films will be playing through the Witching Hour, including the award-winning short film, "
The Listeners
." See you there.